memento shoes*
A close girlfriend, JJ, has just opened her stall selling irresistable handmade slippers. Do drop by to patron the stall when you next head to Ikano.
Slippers has never looked so cool :)
Memento Shoes opens at Ikano!
Urbanites love holidays, love dreaming of holidays, love fashion, love life and Memento has the spectrum of fancy flip-flops to match every occasion.
Memento's irresistible slippers come in varied sizes, colours and themes - from Pretty Petals, to Very Berry and Shocking Stripes and more! Attractive looks and affordable pricing; Memento Shoes are also perfect for gifts- often brings out squeals of delight.
Choose one for yourself and your mates. Heck, choose a few! You will turn heads (approaching certainty).
Come round and check out the latest fête-a-feet! 1st Floor@Ikano Power Centre, right opposite of "barang barang".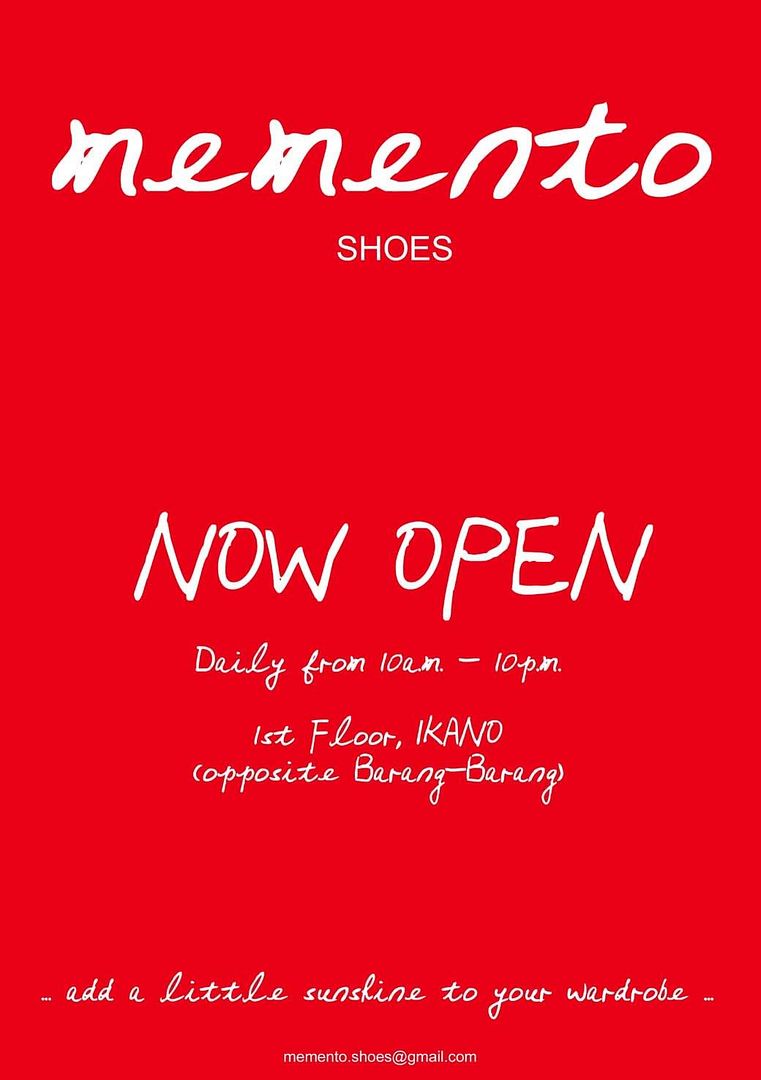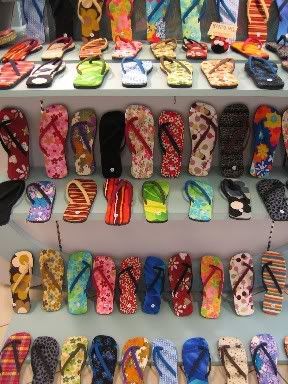 September 28, 2005 // anjali* pranced on tip-toes all over the keyboard at
9:31 pm
|
i tot i had a pussy cat*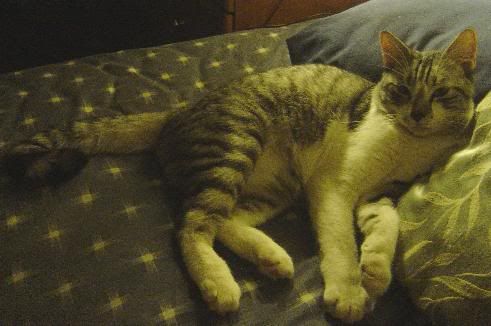 apa tengok? mau gaduh ka?

Two months after I took him in, Smokey has been somewhat like my living alarm clock. He would place his furry paw on my nose, in the hope of triggering a sneeze which would wake me up.
But for the past week, he has changed his tactic - he has been scratching various parts of my scalp with his paw and then sort of like nibble on my hair.
See, he had some fleas problem last month and yes, the vet did advise me to restrain him from sleeping with me for a while. But being my stubborn self, I chose to ignore that advice.
But that's not the point.
The point is - Did I get myself a cat, or a monkey?
September 26, 2005 // anjali* pranced on tip-toes all over the keyboard at
8:09 am
|
hawaii-five-o oh ooh oooo-la-la*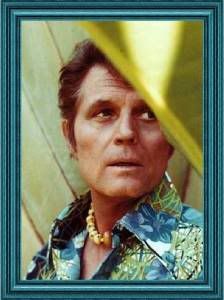 Yesterday, something great happened on MixFM. For me, it was one of the most entertaining morning session ever hosted by Richard and Shazmin.
On most mornings,
*ahem, trying to sound like a celeb*
I wake up to Tim and Shareena of Red104.9FM. I have come to realise that men (and young boys alike) named Tim are gifted with distinct taste in music and quirky sense of humor, even though sometimes they tend to emo shut off and on.
[Private tease.]
But I digress.
They played the
MixFM Top 20 TV Themes Countdown
. It was really great hearing all those TV themes from my growing years.
So you can imagine my excitement when they revealed that Hawaii Five-O was voted to Number 1 position. Oooh, how I love the theme. And of course, Jack Lord as Steve McGarrett - so
hansem
with his square chiseled chin. And so macho.
It's funny how some things stick with you. I think I was in Standard One when Hawaii Five-O hit the Malaysian shores. On Sunday nights. At 11.00pm. I remember I would sneak to "listen" to the show from my room door, which I kept open by about an inch. See, mum had forbidden me to watch as I have school the next morning but being an owl that I was and still is, I would not sleep until I hear the theme for the second time, meaning the show is over.
And I would sneak to "hear" the show week in , week out.
Mum found out after a while and decided I might as well watch it. So you see, patience and perseverence always win. Heh.
Anyway, I hope MixFM will do a CD compilation of all the themes. I would surely buy it!
September 22, 2005 // anjali* pranced on tip-toes all over the keyboard at
8:45 pm
|
jingling nona*
Something weird happened this morning. I had to go to the color separator's place to check the color proofs, to give the final green light before they proceed to films. The job was kinda urgent and my deadline for material delivery to the printer was fixed at 11.00am.
By 8.30am, I approved the proofs and gave the go-ahead to proceed to films.
I was informed that the production of the 3 sets of films and progressive proofs would take about an hour.
I decided to get myself some breakfast to kill the time. Well, I had been awake since 6.00 am and I only managed a big gulp of Nescafe Gold. And I could hear a bit of tummy dangdut already.
I walked to the opposite kopitiam and ordered the breakfast set - 2 half boiled eggs, 2 sets of kaya toast and Ipoh white coffee.
The coffee came first. It was thick and hot. I had to blow a bit before taking mini slurps. Hmm…heavenly.
Then came the eggs. I broke them each carefully. Don't want to consume any shell bits. Then I poured some soy sauce into the bowl. And then I shook some grounded white pepper.
It was then when suddenly, a massive gush of wind blew us away. The waitress squealed in a higher octave than Mariah could ever reach. She was on her way towards the kitchen when all the plates she was carrying flew from her grip and plummeted downwards. But with her masterful skill, she did a martial arts twist and grabbed hold of all the plates inches before they reached the floor. Just imagine a scene from "Hidden Dragon, Crouching Tiger" sans Zhang Ziyi.
The wind behaved funnily. The gushes came in a back and forth manner, like a pendulum. Something unlike I have ever seen before.
And as sudden as it appeared, it stopped almost immediately.
The waitress shouted, 'Meh kwai fong, ah? Mou lei yau Katherine kwa!"
[Translation: "Wah, what ghostly wind was that? Can't be Katherine!" – I think she meant Katrina. Hee.]
I looked at my table. My coffee and eggs have spilled and somewhat merged to form the Chinese character "Fong" which means wind.
All the customers came over to my table to witness the said formation. Some even took pictures and posed next to it. Aaa...the convenience of mobile technology these days. The kopitiam owner even called the Chinese daily to cover the story.
The waitress apologized and explained that she won't be cleaning the spill. In fact, she sheepishly asked if I mind moving to the next table, so as to "preserve" the evidence.
I obliged.
The waitress replaced the coffee and eggs for me. When I shook the pepper onto the eggs, the same whirlwind occurred once again. What the…
It was then I looked to the right of me, and I realized what has caused the whole mini catastrophe.
OMG, it was my jingling triceps!
I quickly slurped my coffee and gulped the eggs in one breath, paid the bill and got the hell out before the reporters came.
I must say this – I am super disgusted with my own fat!
Sheesh.
September 13, 2005 // anjali* pranced on tip-toes all over the keyboard at
10:05 am
|
an obsession called thomas*
I learnt about Thomas while I was in Poring Hot Springs Resort after the Mount Kinabalu climb. We were waiting for our dinner to be served when both ML (aka the ascending Duracell bunny) and Tracy brought up this Old Klang Road phenomenon called Thomas.
Aiyo…it was Thomas this and Thomas that.
"Who's this Thomas?" I asked.
"Hah? You have not heard of Thomas?," ML snubbed and rolled her eyes at my ignorance.
"Err…no. That's why I asked lah," I replied.
Thomas refers to Thomas Western stall in OUG. The two best things about Thomas are (i) the price is very, let's say, affordable (ii) the super yummy fried potato skin & cream potato balls. He's got the whole western grill menu of like Chicken Chop, Grilled Chicken with Mushroom Sauce, Grilled Chicken with Black Pepper Sauce, Chicken Maryland, Pork Chops, Lamb Chops, Mixed Chops, Pork Roll (specialty on Fridays, Saturdays and Sundays) and many more.
From the way both of them were describing the chicken chop, I started salivating along with them.
Upon my return, the name 'Thomas' was still haunting me. I can even hear the name in my sleep.
I must confess that I even looked at the goliath-size color separator guy, who ironically carries the name Thomas, differently - like a massive giant pork chop dipped in thick mushroom sauce!
Pork chop! Pork chop! Pork chop!Give me a 'P', give me a 'O', give me a 'R'...
Aiyo. I'm going mad!
[Wipe that saliva, anj!]
Anyway, being extra conscious of my salivating status, I quickly said hi and bye, before moving away hurriedly to tissue off the drool at the side of my mouth. I don't want him to get the impression that I've got the hots for him. Oh no.
And then my production manager is also named Thomas! But unlike the color separator, he's of skin and bones. So with him, I imagined lean Chicken Chop instead. Let's not forget the mushroom sauce.
And damn it, Red 104.9FM artist of the month is none other than Rob Thomas! Double slurp!
When I turned on the lights at night, the name Thomas Edison lit up on my head.
Aiyo.
So last Monday, I left work early and braced myself to meet the man behind my new obsession.
I must say I like the Chicken Chop lots. And for once, you can see and bite into big slices of mushroom in the mushroom sauce, not some puny excuse of mushroom millicubes like what you get elsewhere.
After having tried Thomas, my obsession grew.
Unashamedly I admit, I've visited Thomas 3 times last week. The count could have risen to 4, if I had not practiced self-control and accelerated on the oil pedal last Sunday evening when I passed by. If I can't eat it, at least the vision of the stall was somewhat satisfying.
When I reached home, I decided to sleep the guilt off only to be awoken by a SMS from ML which read, "I am now at Thomas."
So, my dear Thomas…this is for you.
Hey Thomas, the western grill man Thomas
Until last week, I didn't even know you were so famous
When we first met, I admit I was a bit nervous
But you were hospitable and gregarious
So I was less conscious
Of my own nervousness
Your chicken chop is contagious
Coz it is super delicious
And the potato skin, wah liau, it is scrumptious
But I cannot keep this obsession akin a curse
Constantly parting money from my purse
To satisfy my gastronomic urge
I don't want my waistline to go burst
Then I will go berserk and turn malicious.
P.S. I think I need to join a rehab. Ha.
[Thomas Western is located at the back of Restoran Ong Lay, adjacent to the OUG wet market. Nearby is the infamous and over-rated Steven's Corner.]
September 12, 2005 // anjali* pranced on tip-toes all over the keyboard at
9:38 am
|
the one about the peak pt2*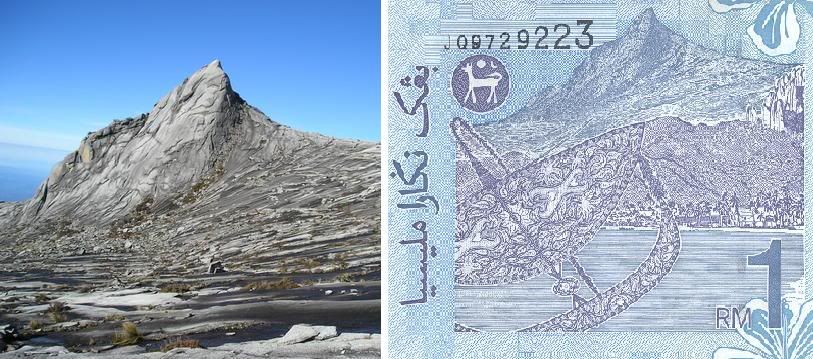 I thought this trivia would be interesting to share...
If you refer to the reverse side of your RM1 note, you will see the line drawing of South Peak. See the resemblance to the actual photo? And don't mistake it to Low's Peak, which is the highest
*
peak at 4095m.
Bet you didn't know that.
You did?
Don't bluff!
Hope your life's a bit richer now...by one ringgit. Haa.
[*There's also some disputes which refer to St Andrew's Peak as being the highest peak as well.]
September 07, 2005 // anjali* pranced on tip-toes all over the keyboard at
3:01 pm
|
the one about the peak*

Date: 30 August 2005
Time: 7.32 am
History created - I conquered the peak of Mount Kinabalu. Woo!
And as the saying goes, "It's not the destination but the journey that matters."
Thus, it mattered not that I was the second last person in the whole convoy (and last in my group of 12) to reach the peak that day. Heh. Shy also.
And it surely mattered not that I beat Evelyn, a new-found friend from another group, to the peak by a good 12 minutes. Smirk.
What mattered was when Evelyn and I took our victory picture together; we looked like a million dollars. And that's in USD, mind you. What mattered was that we were the only two climbers who were lucky to admire the breathtaking view from Low's Peak. The heavy fog cleared as soon as Evelyn reached the peak alongside me. It's as though God saved the best for last. I lie you not when I say we could see up to Manhattan and Leonardo's mum was winking at us while holding the torch. Anyway, the icing on the cake was when we saw a circular rainbow being formed on St Andrew's Peak.
"It's beautiful, isn't it? Let's stay here awhile." Evelyn whispered softly. Actually she was out of breath la.
"I can stay here forever if the coldness doesn't kill me first!" I puffed back. The temperature was at 2 – 3 degrees and I was not really clothed well for the weather.
We stayed a good 20 minutes up at the peak before our guides shooed us down.
Being propelled to emotional high, I descended quickly. I am somewhat a weird climber. See, I have this mental struggle to go up the steps. So I envy this girl, ML who moves like a fully charged Duracell bunny on heat whenever she sees the steps heading upwards. She said it's the PowerGel, but I swear she has a battery opening somewhere along her spine.
As for me, let's just say, I prefer going down. And as I said earlier, it mattered not that I was the second person from the team to reach the Timpohon Gate, 5 minutes after TQ, our leader.
Nope, it mattered not. But I want to have that on record anyway. Heh.
What's next, you ask?
Perhaps Everest.
Perhaps in the next life.
Perhaps not.
September 05, 2005 // anjali* pranced on tip-toes all over the keyboard at
10:37 am
|