i tot i had a pussy cat*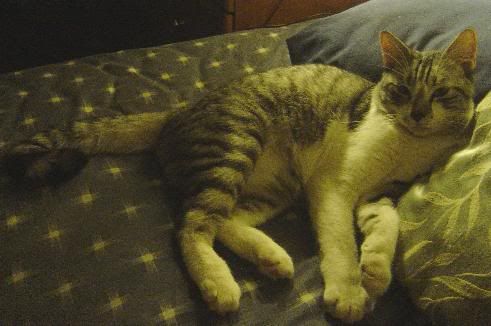 apa tengok? mau gaduh ka?

Two months after I took him in, Smokey has been somewhat like my living alarm clock. He would place his furry paw on my nose, in the hope of triggering a sneeze which would wake me up.
But for the past week, he has changed his tactic - he has been scratching various parts of my scalp with his paw and then sort of like nibble on my hair.
See, he had some fleas problem last month and yes, the vet did advise me to restrain him from sleeping with me for a while. But being my stubborn self, I chose to ignore that advice.
But that's not the point.
The point is - Did I get myself a cat, or a monkey?
September 26, 2005 // anjali* pranced on tip-toes all over the keyboard at
8:09 am
|