the one about the peak pt2*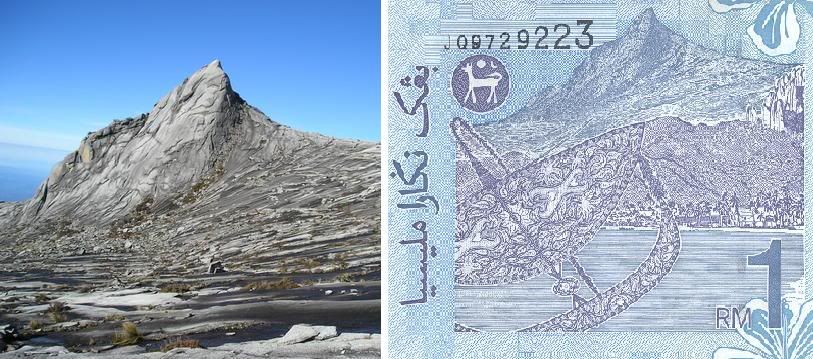 I thought this trivia would be interesting to share...
If you refer to the reverse side of your RM1 note, you will see the line drawing of South Peak. See the resemblance to the actual photo? And don't mistake it to Low's Peak, which is the highest
*
peak at 4095m.
Bet you didn't know that.
You did?
Don't bluff!
Hope your life's a bit richer now...by one ringgit. Haa.
[*There's also some disputes which refer to St Andrew's Peak as being the highest peak as well.]
September 07, 2005 // anjali* pranced on tip-toes all over the keyboard at
3:01 pm
|