memento shoes*
A close girlfriend, JJ, has just opened her stall selling irresistable handmade slippers. Do drop by to patron the stall when you next head to Ikano.
Slippers has never looked so cool :)
Memento Shoes opens at Ikano!
Urbanites love holidays, love dreaming of holidays, love fashion, love life and Memento has the spectrum of fancy flip-flops to match every occasion.
Memento's irresistible slippers come in varied sizes, colours and themes - from Pretty Petals, to Very Berry and Shocking Stripes and more! Attractive looks and affordable pricing; Memento Shoes are also perfect for gifts- often brings out squeals of delight.
Choose one for yourself and your mates. Heck, choose a few! You will turn heads (approaching certainty).
Come round and check out the latest fête-a-feet! 1st Floor@Ikano Power Centre, right opposite of "barang barang".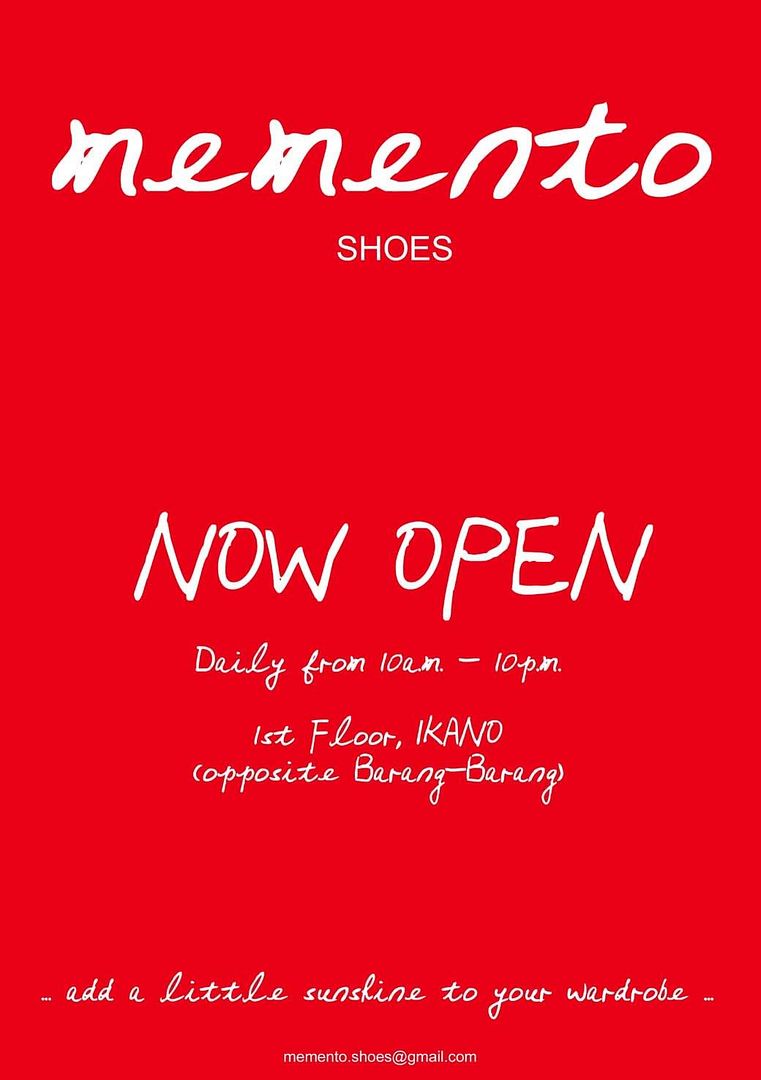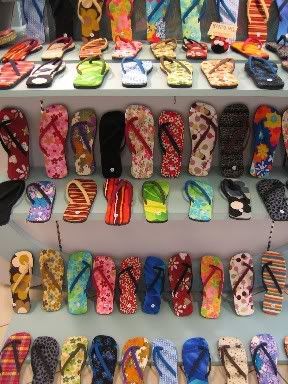 September 28, 2005 // anjali* pranced on tip-toes all over the keyboard at
9:31 pm
|