indy 4*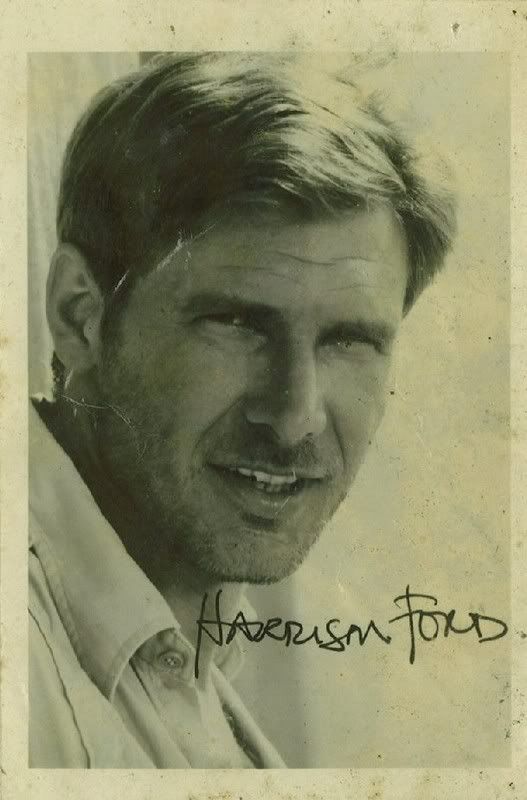 I must admit I fell hopelessly in love with Harrison Ford when I first saw
Raiders Of The Lost Ark
back in 1981. My hormones went on a rampage even before I hit puberty!
So I did some research.
[or stalking, whatever you wanna name it]
Found the address to his fan club. And wrote him a
love
letter. Two months after, I recieved a reply with a signed autograph
[see right pix]
which sent me up to the cloud 9 of fantasies. All chimerical. Obviously.
Even now, at age 64, I think he is still yummy. One of those few who aged well. Another being Indy's father, Sean Connery.
Have you heard? The script for
Indiana Jones 4
is ready, and Steven Spielberg will start shooting the movie in June this year and movie will be launched in May 2008. Oooo...I am so excited already.
January 11, 2007 // anjali* pranced on tip-toes all over the keyboard at
11:21 pm
|