hey ma*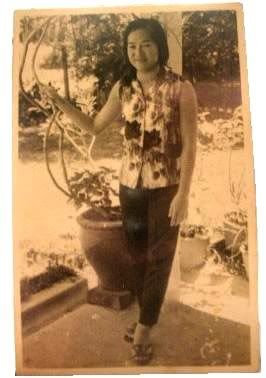 This coming October 22nd marks the 5th anniversary of my mum's sudden demise. Though I have learnt to place her memories at the back of my mind in other months of the year, I still find October a stiff month to pass by. Maybe this explains why I try to get away at around this time, in attempt to numb the pain. To numb my missing her sarcasm. Her wit. Her dirty jokes. Her sharp tongue. And it's tough sometimes to face the fact that I no longer have someone to call 'mother'.
One of her nicknames is 'Alice'. Simply coz she loved the song 'Living Next Door To Alice' by the band, Smokie.
She was around 21 when this picture was taken. She's such a beauty, isn't she? Gosh, I miss her so.
[Read
Bonda
]
October 17, 2006 // anjali* pranced on tip-toes all over the keyboard at
1:29 pm
|