benjamin costello*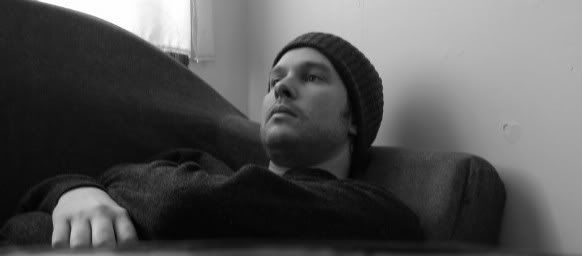 Even though I was still in a daze being
damienized
, that doesn't mean my stalking capability was at a halt. I'm a woman, remember? I can still multitask. So there I was, downloading the live freebies from
eskimofriends
, when I decided to check out some covers done by the fans. It was then I stumbled upon a cover of 'Older Chests' and was thunderstruck by it – it was really awesome! So I decided to download another cover of 'Volcano' done by the same person and it was good too.
That was enough to spur me to google his name - Benjamin Costello - which lead me to his
website
. Here, I found out that he has done lots of covers of Damien Rice, Radiohead, Death Cab For Cutie
[I really dig his version of 'A Lack Of Color'. The piano background was just brilliant! Death Cab would be so proud, dear Benjamin!]
, John Mayor, Coldplay, George Harrison
(Real Love)
, Don McClen
(Vincent)
and Jewel. He also covered Cyndi Lauper's 'Time After Time' in Eva Cassidy style. Wow, I thought this was like hitting the jackpot - here is one singer who shares the exact same taste in music as me and he sings them so well too.
A little more trivia:
Benjamin is actually a budding singer-songwriter who is in the midst of recording his first album, titled "Start Again Tomorrow". He has just started a blog on the album making journal
here
. I really dig journal stuff like this. Though I can't sing to save my own life, I appreciate people who are gifted in that area and when I read their journal, I can almost imagine going through it myself, if I were blessed with the gift of music too. Almost. And I like them even more when they share their stuff.
As I am a firm believer of reaping what you sow, in exchange to all the freebies which I have downloaded, I decided to share this talented being with you all.
So don't just take my word for it. Go and give Mr. Benjamin Costello a listen and I'm sure you will be converted as a fan too. And please tell him I sent you. Woo!
April 14, 2006 // anjali* pranced on tip-toes all over the keyboard at
10:02 pm
|