a fulfilling weekend*
As I aged, I've come to realize that I am somewhat more grateful for the little things I have. Of course, that's not to imply that I had been a difficult person to please either. But I deeply believe in this -
If one does not know how to appreciate the small things in life, it matters not when the big things come along
. And also for the mere fact that I have always been the independent sort – I hate to be a parasite that feeds on others. Even if I want to, I simply don't qualify. i) I am not born with the drop-dead salivating bombshell looks. ii) Neither am I the "manja' sorts. iii) I don't know how to appreciate the posh branded stuffs; like BMWs, or a Merz, or a Prada, a Dior etc. iv) I can never consciously go out with an ugly spendthrift fart
[I like the cultured, tall and skinny drug-addict-look type. Heh.]
Just allow me to be with the things I like, and I will be happy. I've said it before and I'll say it again – I am a cheap person. Very very.
That's why I think, for once in a very long while now, I had a very fulfilling weekend. Let me count the whys…
1. In totality, from Friday night till this Monday morning, I slept a good 35 hours! I think Smokie was pissed at me coz I've beaten his record! And I don't feel guilty about it.
2. Yesterday morning, I realized that Smokie has learnt to shut off my alarm for me! I'm dead serious he did just that! Haa. I've got a genius at home!
3. I finished 2 pocket books on Saturday – Nick Hornby's Otherwise Pandemonium and Roald Dahl's A Taste Of The Unexpected.
[These 2 books are among 70 titles packed under Penguin Books 70 Years Anniversary Collection. Each book is sold at RM9.90 exclusively at Popular Books.]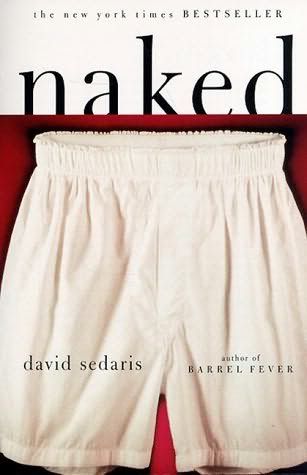 4. I also got myself Elizabeth Berg's 'Durable Goods' for six freaking ringgit at
Pay Less Books
, Amcorp Mall outlet. Woo! I have also purchased David Selaris' 'Naked' book for RM15.
5. I had some good quality time at my cousin's house; with my ageing aunt and uncle, my cousin and his family over 2 bowls of scrumptious, home cooked Assam Laksa.
6. Much to his abhorrence, I bathed Smokie and cleansed his ears on Sunday morning. Was rewarded with a deep scratch on my neck, but it was worth it when he was all clean and good smelling.
7. I watched Oprah on Primetime.
8. I finished my February 2005 issue of O magazine, which I managed to get for a whopping RM10.
9. I felt Jesus' peaceful presence ever so strongly in the house.
10. I had a good confirmation dream about
Jess
.
Lastly, I thought long and hard about the blog. And I decided that I can't part with it and thus, will continue writing.
So, was that a swell weekend or what?
July 25, 2005 // anjali* pranced on tip-toes all over the keyboard at
10:29 pm
|