many happy returns of the day, u sexy u*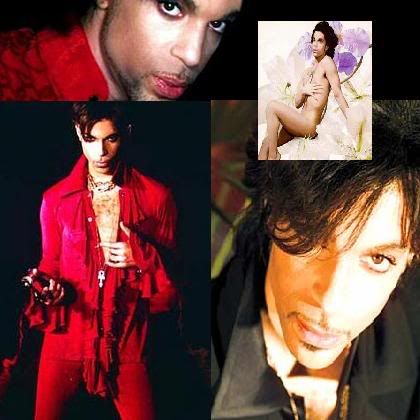 * Please allow me 20 seconds to totally lose my dignity here *
Happy 47th Birthday, O Purple Highness!
Have I ever told you that you are the sexiest man alive? Oh yes, you are. Though you only meet the dark and handsome bits, you do make up the height with the 6" platform shoes. Yes, those platform shoes. Emm…nice. I like. A lot. A lot lot. A lot lot lot. Seriously,
Nothing Compares 2 U
. Let's celebrate your birthday by living a
Pop Life,
enjoying doing simple daily things like reading
The Morning Paper
together.
Let's Go Crazy
, let's pretend it's
1999
and we can go
Around The World In A Day
. Or play hide-and-seek in your
Little Red Corvette
. Or go play at
Christopher Tracy's Parade
. And then go drenched ourselves in the
Purple Rain
and do things that will make my cell leader blush. And maybe have
Seven
children together. Heh. And lastly, I will give you a big fat
Kiss, Under The Cherry Moon
.
Mwuaaah!
Wipe grin.
June 07, 2005 // anjali* pranced on tip-toes all over the keyboard at
12:30 pm
|