cold napkin, anyone?*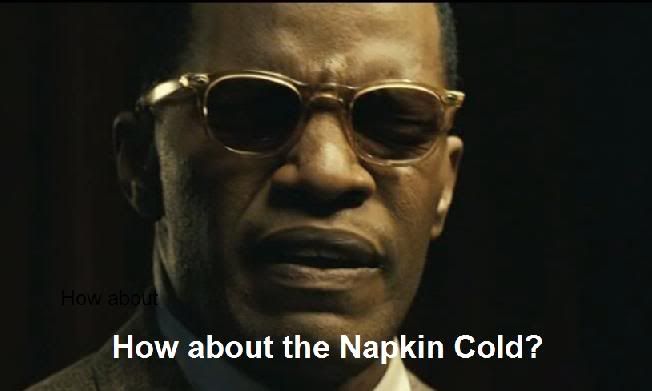 Though the movie 'Ray' was not meant to be a comedy, it automatically befits itself into the category once you watch it with the subtitles on. And without a doubt, this one reigned as the winner.
Scene: Ray just reached Seattle by bus, met up with a young Quincy Jones and was brought to a live music joint where he was allowed an audition. After he seated himself in front of the stage piano, he addressed the crowd with "What do y'all wanna hear?"
Upon which he envisioned his beautiful momma saying, "How about the Napkin Cold?" Mr. Nat King Cole ain't gonna be too happy from six feet under.
January 31, 2005 // anjali* pranced on tip-toes all over the keyboard at
9:29 am
|